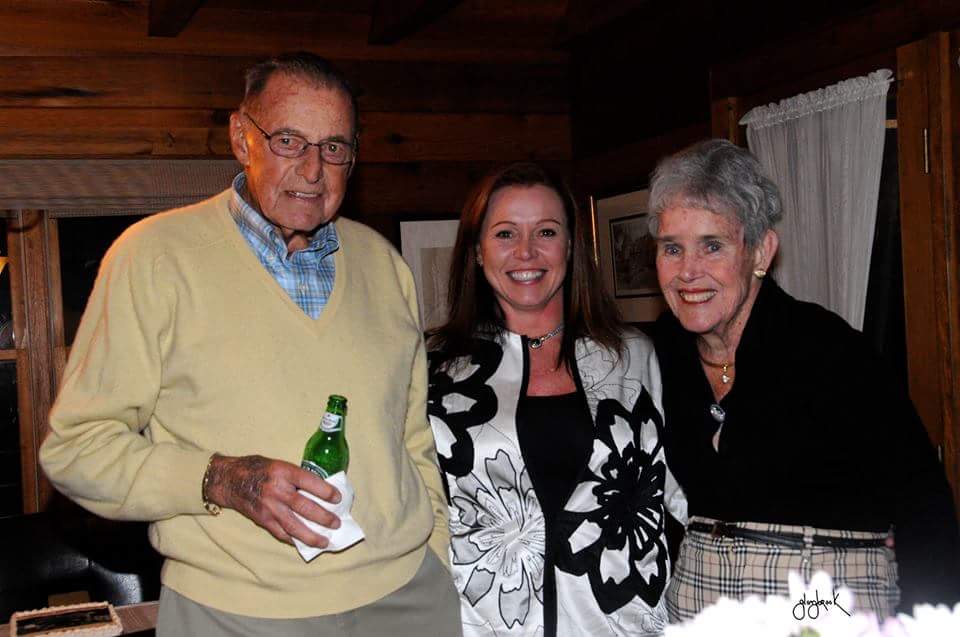 SIOUX FORSYTH, PART 2 – JUDGING AND ANNE ROGERS CLARK
Sioux Forsyth, daughter of dog show royalty, handled dogs professionally herself and is now judging, following in the footsteps of her parents, Robert and Jane Forsyth. This is part two of our conversation with her.
"I started with six breeds," Sioux said. "It's not cheap to become a judge. My mother loved judging, she lived for it. Father said 'you gotta be kidding me.'

"I wanted a little experience in different groups. To see if I like it. Turns out, I love judging. The people in my ring, they come in the ring, and we laugh at ourselves and each other. A lot of people take this or themselves entirely too seriously. It's just a dog show. There'll be another one tomorrow. If it's not enjoyable and you're not having fun, what's the point? Take the dog seriously. Work your hardest, present the dogs at their best. But it's not the end of the day if you lose. You'll get somebody else's opinion."
While it took Sioux two and a half years to get a group, her memory is that her parents both acquired their all-breed status within about 10 years of their retirement. But it wasn't without a small battle.
"We had a tiff with the AKC when (my parents) retired," Sioux laughed. "(They) refused to move away from the kennel. The only dogs boarded there were pets, but AKC refused to give them a license for a year. Eventually, they each got a group. Mom got sporting, dad got working. Each got separate groups until they couldn't anymore, then they started doubling up."
ADVICE FROM SIOUX FORSYTH
Sioux's best advice for folks who are just starting out in purebred dogs is to "talk to as many people in the breed you're interested in as possible."
"Do your homework," Sioux noted. "Find out who's been successful. Follow them. Talk to them, ask them questions. If you don't understand something, ask it again. A lot of people that are in this for a year are suddenly experts. It really doesn't work that way. To me, I always say, find somebody you admire that you want to resemble, to present yourself like, and watch them.
"I love to help new people. To mentor people. I was judging last year at a Boxer specialty and I asked a young lady to come talk to me because I wanted to know who was helping her, who had been guiding her. The young lady said no one. Two years this young lady had been showing her dog and no one tried to help her. I got ahold of a couple people and told them 'I'm assigning you this young lady. She's very interested and nobody is helping her.' It is amazing she was still plugging away."
THE NEXT JANE AND ANNIE?
Reflecting on the rising interest in performance events, Sioux noted that her mother, Jane, got started in dogs when she was 16 years old and took her Airedale to an obedience class. It was there Jane met her lifetime best friend, Anne Rogers Clark.
And who are the next Janey and Annie? Sioux observed that purebred dogs have some very talented women rising through the ranks.
"Katie Shepherd Bernardin, Angie Lloyd, Laura King, Laurie Jordan…. I don't think it's all about winning," Sioux said. "It has a lot to do with the person you are. The way you help and teach and share your knowledge. If we don't share our knowledge it's going to be lost. I don't understand not wanting to share knowledge. It helps everybody. It helps you to give it away. It helps others that look up to you."
"One thing my father always taught me," Sioux reminisced, "is that you're no better than anyone else, you're just you. You may be different, but you're not any better."
BOB FORSYTH INTERVIEW ARCHIVE – MENTIONED BY SIOUX FORSYTH