157 – Sioux Forsyth: On Legends Robert and Jane Forsyth|Pure Dog Talk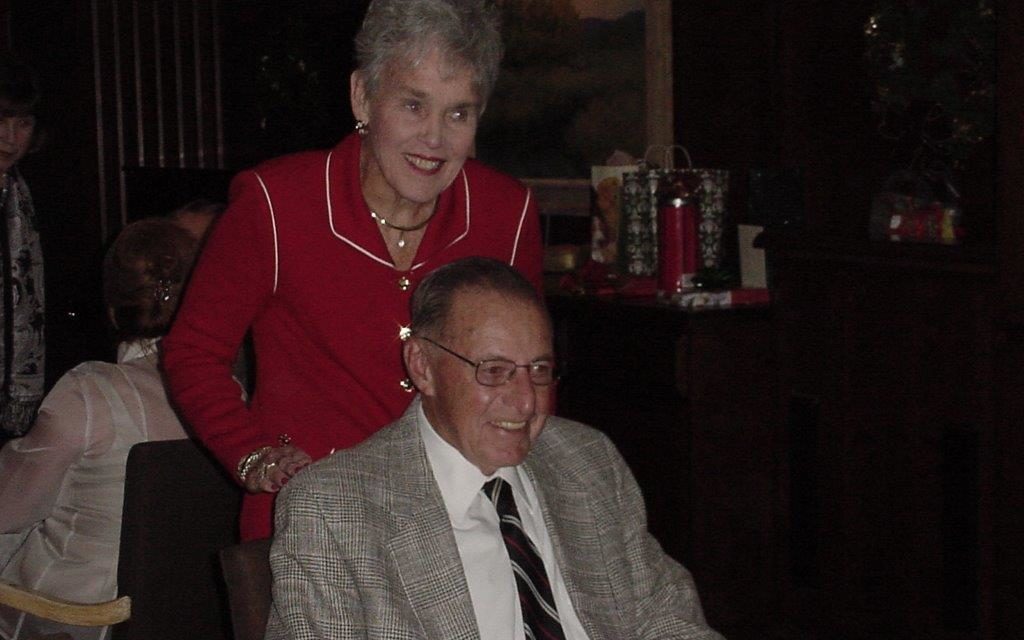 Podcast: Play in new window | Download
SIOUX FORSYTH: ON ROBERT AND JANE FORSYTH – WESTMINSTER LEGENDS
Sioux Forsyth is the modern day "keeper of the flame" in the memory of her parents, the late, great, Robert and Jane Forsyth. The only husband and wife team to this day to both win Best in Show at Westminster Kennel Club, the Forsyth's were formidable handlers in the Golden Era of large kennels owned and operated by wealthy benefactors. In the 1980s, they both retired and turned to judging, eventually each acquiring the coveted "all-breed" status.
"I was lucky," Sioux said. "The things I learned on a daily basis that I took for granted, I probably shouldn't have. Because not everyone had those opportunities. I saw amazingly good dogs that people today never got to see. And I saw them on a daily basis."
SIOUX FORSYTH'S "LEONARD" THE WHIPPET
Her favorite, though, of all of those famous and fabulous dogs was a Whippet her father imported from England, Charmoll Clansman. A dog who hated the show ring, but sired the famous Ch. Sporting Field Clansman, who was a two-time group winner at the Garden.
"Leonard hated everyone in the kennel including my mother," Sioux said. "He hated to show. He was one of the few who lived in the house. They gave him to me because I was the only one he liked. Mom forgot him in the house twice. It was that unusual to have a dog live in the house. They were kennel dogs. When they retired, they went home to be a pet. Until then they needed to know their job, and their job was to be show dog."
12 BEST IN SHOWS IN THE TRUCK
Sioux related a story about her parents, who were assisted by George Alston at that time, and George Ward, the famous terrier man, taking a dog show trip to Texas "uninvited," as they say. "They had 12 Best in Show dogs on the truck. They left after 10 shows with one group win," Sioux marveled. "They laughed about it. But, really, today, how many handlers have 12 best in show dogs on the truck? Most of us are lucky to have one or even a group winner."
"It was very different for me than for my parents (as a handler)," Sioux noted. "Part of that was personality. Part of that was also the era. When you hired my parents, you hired them because they were professionals and the best at what they did. When I started showing dogs, I would have people hire me and tell me where I needed to go show their dog. Trust me, no one ever told mother where to show their dog. Very few people told my mother anything, never mind how to do her job. To me it's a lack of respect. That when you hire a professional that's exactly what you're doing. Just like hiring your personal doctor or the person who cleans your house. You hire a person, it's because they're good at what they do. When you hire a handler you should be hiring them because you respect them and you believe they will do the best job for you and your dog. And that seems to be lost."
JANE FORSYTH "SUFFERED NO FOOLS"
Those of us who didn't encounter Mr. and Mrs. Forsyth until later in their careers were under a misconception that "Janey's" unwillingness to suffer fools came with an advanced age, Sioux laughed outright.
"Don't ask unless you want the truth," Sioux said. "My mother was brutally honest. An amazing dog person. Someone that, she'd judge a class and I'd ask her why did you put that one up. She'd say something like 'did you see those feet? Those were the best feet in the class. You can't build a great big house on a faulty foundation.' That was one thing, she always looked at some things that we may pass over. I cannot tell you how many people come to me with hilarious stories of my mother…. how many of them have to do with toenails… I have got to tell you the best Janey story… my mother was judging standard poodles in the midwest. She called out to this handler by name, 'you know you probably have the best one here, but I can't stand those dead baby hands'…. What are dead baby hands? Flat feet…"
QUALITY OF SHOW DOGS TODAY
Sioux talked about the quality of dogs in her parents day and today, noting that, in her opinion, the loss of the large breeding kennels has led to an overall decline in depth of quality in breeds.
"First of all, when my parents were showing dogs, especially in the '50s and '60s, …. they both worked for these huge kennels before they went out on their own. They'd have 50 head of greyhounds, 100 head of whippets. We don't have that any more. That's one big reason we have lost a lot of depth of quality. We don't have huge breeders anymore. We don't have kennels of 100-200 dogs anymore that are just breeding kennels.
"These kennels were owned by very wealthy people. Mrs. Dodge for example. We always had 45-50 Smooth Fox Terriers for Mrs. Ferrell of Ferrell shipping lines. They would hire someone like my parents to run their breeding program and their kennel. (The handlers) would take these people's dogs to the show and show them. Instead of having to go out on your own and have 10-20 clients to pay bills, you'd work with one kennel to gain experience breeding, whelping, raising and taking them to dog shows. It was these people's golf or their tennis. That was their identity. When Peter Green first came to this country, he worked for individuals with very large kennels. That's how a lot of our professional handlers earned enough money to go out on their own and show dogs for multiple clients. We're losing quality and depth of quality because we don't have those kennels anymore."
BOB AND JANE WINNING AT THE GARDEN
The two most famous of the dogs her parents showed, Sioux added were the ones they each won with at the Garden.
"Dad won in 1964 with the Whippet Ch. Fleetfoot of Pennyworth. Mom won with the Boxer bitch Susie in 1970 (Ch. Arriba's Prima Donna)," Sioux said. "I sat with mom for a lot of hours before she passed. I asked her what was the best boxer you ever showed. She said it would have to be barrage (Ch Barrage of Quality Hill).
"We carried 10-15 boxers to every show. There were two in every class. They would switch off which one they showed every day."
PART TWO ON THURSDAY ON PURE DOG TALK
Enjoy these amazing memories and more during Laura's interview with Sioux today.
Join us for part two of the interview when Sioux talks about showing dogs in proper condition, her mom's lifetime friendship with Anne Rogers Clark and, spoiler alert, her thoughts on the future "legends" of the sport.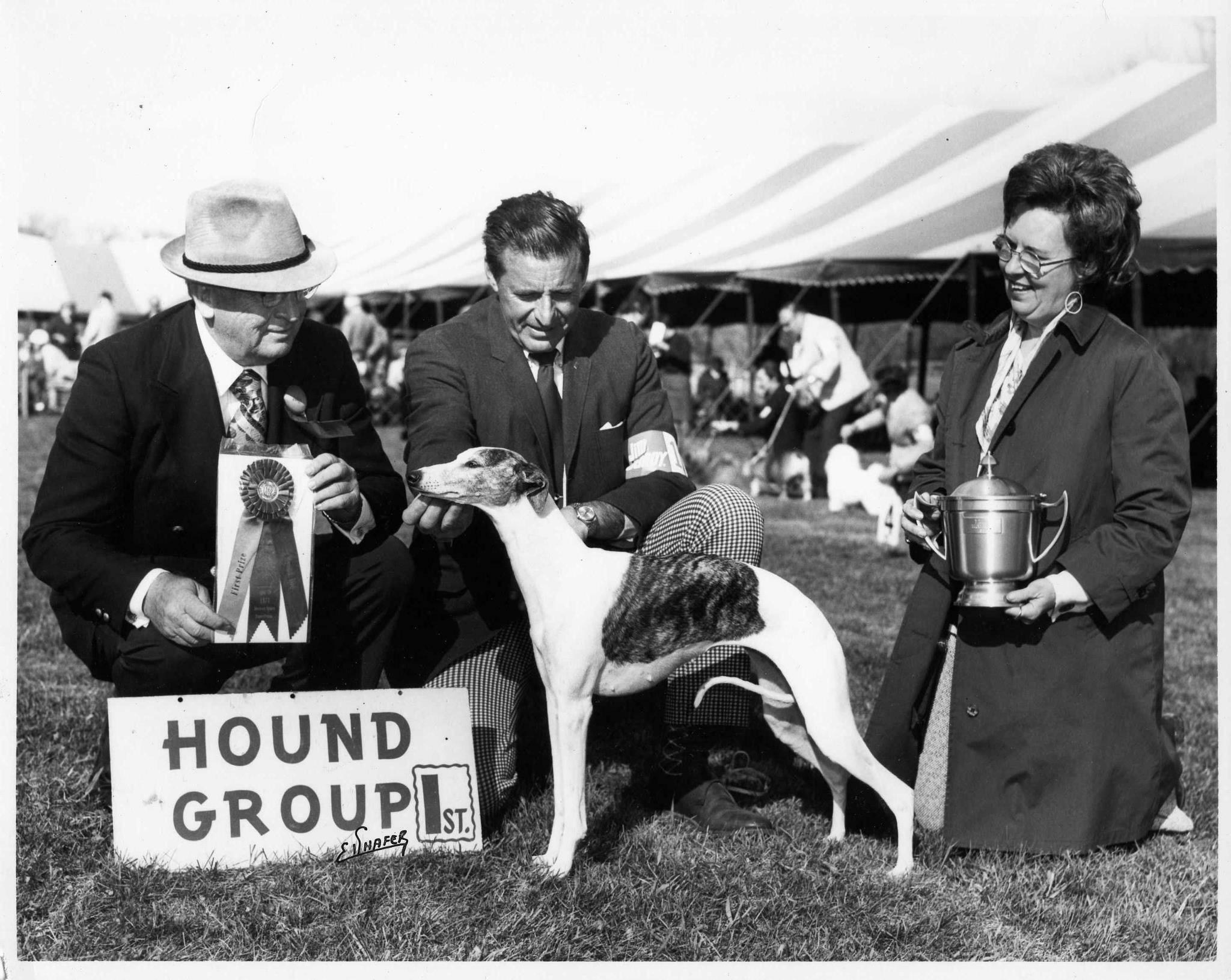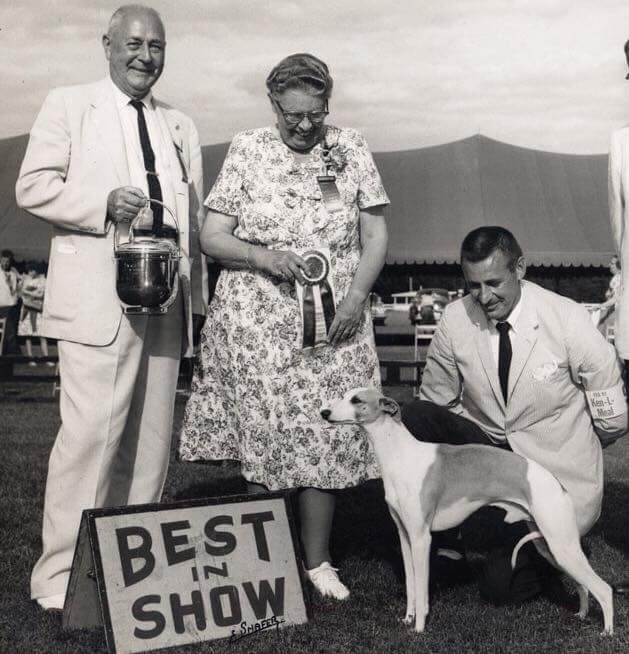 ALLISON FOLEY'S TIP OF THE WEEK
TOENAIL TRIMMING AND CARE
Perfect for our Jane Forsyth Day!!! Jane was a stickler on toenails… so listen up folks…

KNOWLEDGE IS POWER — FRANCIS BACON
Pure Dog Talk is grateful to all of the mentors in our sport who support us with their knowledge, their kindness and their generosity. JOIN us today in providing access to this invaluable "watering hole" for anyone who is thirsty for knowledge. Your pledge of as little as $5/month helps guide the next generation of dog fanciers. Click the "Be My Patron on Podbean" button to join our "listener supported" team at Pure Dog Talk.