Posts Tagged 'Allan Reznik'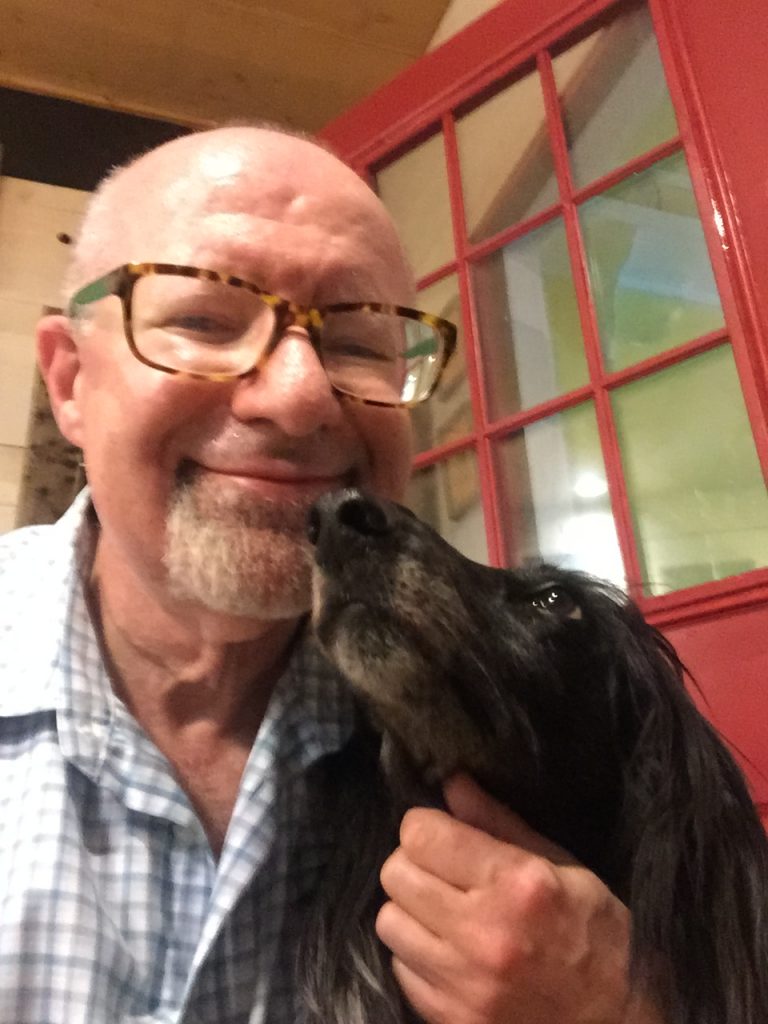 Podcast: Play in new window | Download
Ad Design Success, Reading & Dreaming
Magazine editor and writer Allan Reznik is back with part two of his fun and helpful interview. His advertising "best practices" tips are outstanding suggestions about when to advertise and how to design a successful ad. His Reading List recommendations are insightful and his Dream BIS lineup is a fascinating stroll through dog show history.
The best uses for advertising, Reznik said, are:
Promote a newly recognized or rare breed.

Catch judges' attention.

Break through at the group level.

Introduce a new dog to the fancy.

Launch a dog's career.
"Judges sometimes need to "give themselves permission" to recognize or acknowledge a dog," Reznik said. "If that ceiling is broken, other judges will follow suit. … Advertising is going to be, for better or for worse, a successful way to get the dog noticed."
Reznik added that, when it comes to ad design, "I think some ads are more successful than others. I'm always a believer that less is more."
Many ad designers, Reznik noted, are young. They forget the age of average judge, which isn't. "This isn't Vanity Fair. This isn't Vogue. The ads can be chic or glamorous, but if you can't find the name of dog or breeder you're doing yourself a disservice."
A candid photo that captures the spirit of the dog and the relationship between dog and handler is always a great idea, Reznik said. "That's just advertising gold."
On the other hand, Reznik noted that an ad that quotes the standard alongside the dog is "terribly pretentious. It belittles a judge."
He also advocated for National Breed clubs to create ads, particularly for new or rare breeds.
"Parent clubs can run a series of ads in which they zero in each month on a detail of a dog," Reznik said. "I don't think a single exhibitor should be the one entrusted to educate judges."
Reznik's Top Three Favorite Dog Books:
Reznik's caveat: EVERYONE should own Pat Trotter's "Born to Win" and Ric Beauchamp's "Solving the Mysteries of Breed Type."
Humor – "Dog Eat Dog, A Very Human Book About Dogs and Dog Shows" by Jane and Michael Stern https://www.amazon.com/Dog-Eat-Human-About-Shows/dp/0684838923
Glossy – "The Dog Show" by William F. Stifle. https://www.amazon.com/Dog-Show-125-Years-Westminster/dp/1592282636
Resource – "Best in Show" – Bo Bengston.
https://www.amazon.com/Best-Show-World-Shows-Kennel-ebook/dp/B00AHEYWJO
Dream BIS lineup
This is a MUST listen lineup! Reznik puts a lot of thought into the dogs, the owners and the handlers on this incredible list. Hint: Here are a few pictures. Can you identify the dogs?
And check out Allison Foley's Tip of the Week from the Leading Edge Dog Show Academy. Whiskers on show dogs: yes or no?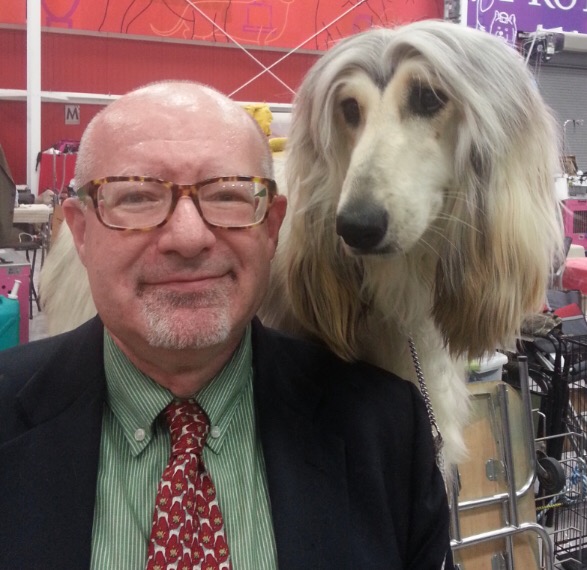 Podcast: Play in new window | Download
Allan Reznik on Magazine and Advertising Tips
An affinity for stray dogs and a random encounter with Dog World magazine brought Allan Reznik into a lifetime of dogs. He talked his father into dropping him off at a dog show in Montreal, at age 12. An Afghan exhibitor recognized his interest, sent him in the ring with one of her dogs, where he won the class. The die was cast, as it were.
Afghans and Tibetan Spaniels suit his temperament, Reznik said. "I don't do well with clingy people or clingy dogs. So these are a good fit for me."
Writer, editor and seeing the world
As a writer and editor, Reznik eventually was hired as editor in chief of the same Dog World magazine that originally sparked his love of purebred dogs and where his first articles were published.
Now that he is no longer working as a dog magazine editor, Reznik is beginning his judging career.
"My poor parents thought this was a phase. Well that phase took me to California, got me on TV and just has given me an amazing life," Reznik said. "All those magical names I'd memorized in Dog World magazine became my peers and people I respected.
"The kids who were born into dog show families hate it for the most part. Those of us who weren't born in to dog families love it, crave it. It's like running away to join the circus. And you can't wait for the day until you come of age and have an apartment and can start making up in numbers what you lacked over the years."
Working as a color commentator on television, Reznik said he had many opportunities to talk about why the predictability of a purebred is a very good thing.
"A lot of people put more consideration into buying a toaster than when buying a dog. I try to explain why it's important to go to a dog show and see all the breeds. Find a breeder with whom you have a connection. Get a great mentor for the life of the dog," Reznik said.
Changes in media and advertising over the decades
Reznik noted that originally three types of magazines were the norm. Entry level magazines like Dog World and Popular Dogs had classified ads for breeders. Single breed and group magazines were meant for peers in the breed. The ads featured extensive pedigrees.  Glossy show dog magazines like Ken-l Review and Dog News as a monthly were the pinnacle.
"With the arrival of internet, many of the entry level magazines have gone away. So many breed magazines have folded because breeders use websites as a more economical way to advertise," Reznik observed.
While he acknowledged the appeal of digital magazines and advertising for newer exhibitors, Reznik opined, "All you need is a power failure and suddenly e-magazines are less useful than reading a print magazine by flashlight. I like to think there will always be a place for books and print magazines."
Ads have become more sleek, more sophisticated, Reznik said.
"Those ads used to be exception, now they're the rule. Copy is minimal. There is little contact information. The win is front and center. Graphically and aesthetically ads have become more glamorous, but also more overt."
An ad with a full-page head study and just a call name can send a negative subliminal message, Reznik added.
"Some people consider those ads cold, not user friendly. I think we need to be cognizant of that. You can be more successful or less successful based on how the ads are put together," Reznik warned.
I hope you enjoy this fun and lilting conversation. Join us next week for Part 2 when Reznik shares his memories of some of the great dogs of the past.
And don't forget to listen for Allison Foley's Tip of the Week on dematting!