Posts Tagged 'Professional Handler'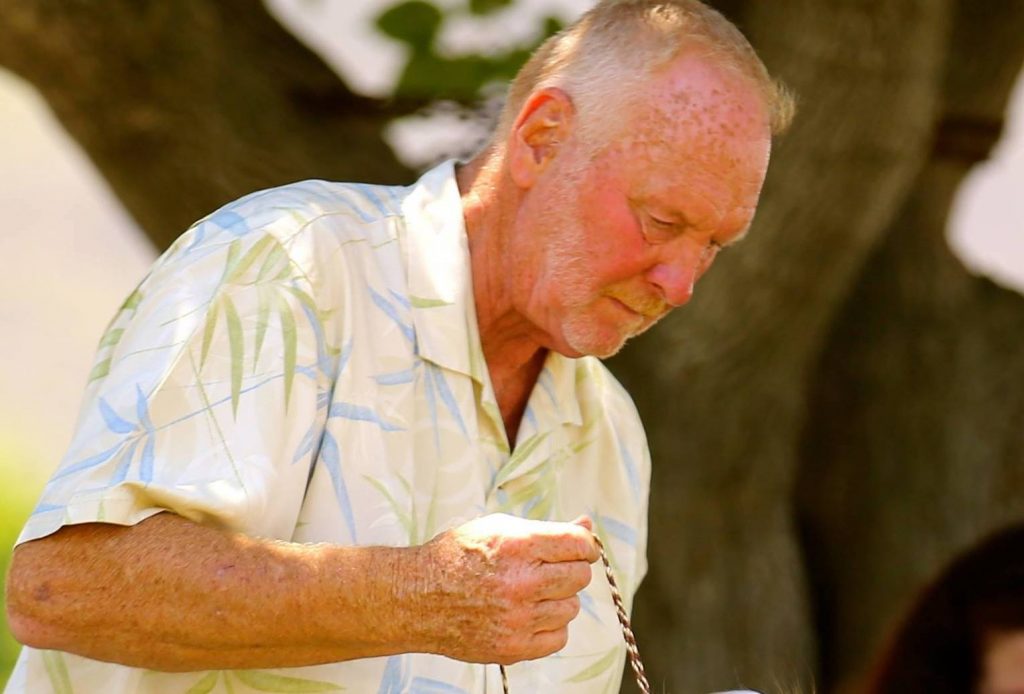 Podcast: Play in new window | Download
Bruce Schultz's Secret to Success and Longevity – Be Happy for the Other Guy
Bruce Schultz is a living legend in the world of professional handlers. Still actively showing dogs, Schultz said the secret to his longevity is being happy for the winner.
"You've gotta be happy for the other person," Schultz said. "I think that's why I've lasted so long. I know there's good dogs out there besides my dogs. I'm happy for the people who win, like they should be happy for me."
Dreams of a Young Man
As a kid, Schultz loved hunting. His first really good hunting dog was a German Shorthaired Pointer he bought for $50 from the breeder after it was returned by the original owner. "He was so dedicated and so smart. I shot many a pheasant over that dog."
But his dream was to own an Irish Setter. He bought his first from a breeder in Phoenix. "We found a litter in the newspaper," Schultz said. In those days, advertising dogs in the local newspaper was standard practice. The breeder was an obedience competitor, so Schultz worked his new puppy in obedience, earning a CD on him at nine months old.
As he traveled to shows in Arizona and Southern California for obedience competition, Schultz watched the conformation classes also.
Conformation Looks Easy!
"My first impression of conformation was 'These guys don't have to do anything but run around the ring, pose their dogs and somebody points at them,'" Schultz said. "'Obedience we have to work at it. We have a judge that scores you and if you make a mistake you're outta there!'"
He eventually bought a couple Irish Setter bitches and began showing them in conformation. Over time, people started asking him to show their dogs. This was at the time handlers had to be licensed by the American Kennel Club in order to charge a handling fee. "I got really hooked on it, started showing more dogs and here I am."
Schultz became a licensed professional handler in the late '70s, right before AKC ended the practice.
Record Setting Career
"I've been very, very lucky with the dogs I've shown," Schultz said. Amongst his records is piloting the top winning GSP in the history of breed. Brittania, BIS/BISS/NSC Can Ch DC NMK's Brittania V. Sibelstein HOF won 50 BIS and 150 Group 1 awards in two years in the 1980s. His next top special, the English setter bitch, Ch Goodtime's Silk Teddy, had the same record and won three national specialties, also in just over two years.
The ideal "specials" campaign, Schultz said, is usually 2 ½ years.
"It depends on the dog. There are dogs that love it. Every dog is totally different," Schultz said. "You not only have to think of the owners, you wanting to do it, the dog wanting to do it. Those two dogs could have gone further but I figured 'hey, I did enough with 'em in the time period.'"
Running for number one, Schultz said, is time consuming and mentally and physically draining. Keeping the dog mentally capable of doing it is the biggest challenge.
Friends AND Competitors
But the importance of maintaining friendships and friendly competition, even at the highest stakes level, is one of Schultz' critical observations. He reminisces about his Border Collie going second in the group at Westminster Kennel Club behind his friend Jimmy Moses' German Shepherd Dogs for years.
"Never beat him at the Garden," Schultz laughed. "I beat him one time in the group. I still remember the show! It was Snake River, Idaho. But we've remained friends over the years. Business is business."
Chris Terrell, breeder, owner, handler of the WKC BIS winning Afghan Hound Pepsi, Ch. Kabik's The Challenger (https://www.nytimes.com/1983/02/16/sports/afghan-westminster-best-in-show.html), was another of Schultz' friends. Terrell, an amateur owner handler, and Schultz frequently socialized after competing head to head in the best in show ring.
"Pepsi is one of my favorite dogs of all time," Schultz said. "Chris and I traveled together. Whoever won, won."
Schultz noted that he has concerns with a lot of the newer handlers because they "expect to win every show, no matter what they bring in the ring. They think everything has to be fixed for them. Why don't you just show the dogs. We used to have fish fries, steak fries, people mingled."
Learn From the Past
Looking to the past, Schultz observed, is imperative to learning for newer exhibitors.
"They have got to look into the past. Who did what, what were the great dogs," Schultz noted. "They don't study pedigrees, they just go out and breed. They don't have clue of who the grandparents are. Grandparents are a huge influence on the get.

"…Good breeders of the past studied pedigrees. They knew the backgrounds of the dogs. They studied their breeds. The good dogs in different breeds, those breeders are still on top of their pedigrees."
Listen to the podcast to hear Schultz' Tips for Winning When the Chips are Down and his fascinating Dream Best in Show Lineup! This list of dogs from the '50s through present day is delicious. Sneak peak, can you name this dog?
Learn about one of Schultz' long-time clients, Susan Hamil, and her Bloodhounds in PureDogTalk episode 64: https://puredogtalk.com/64-bloodhound-mantrailing-and-canine-health-foundation-tick-program-with-susan-hamil-2/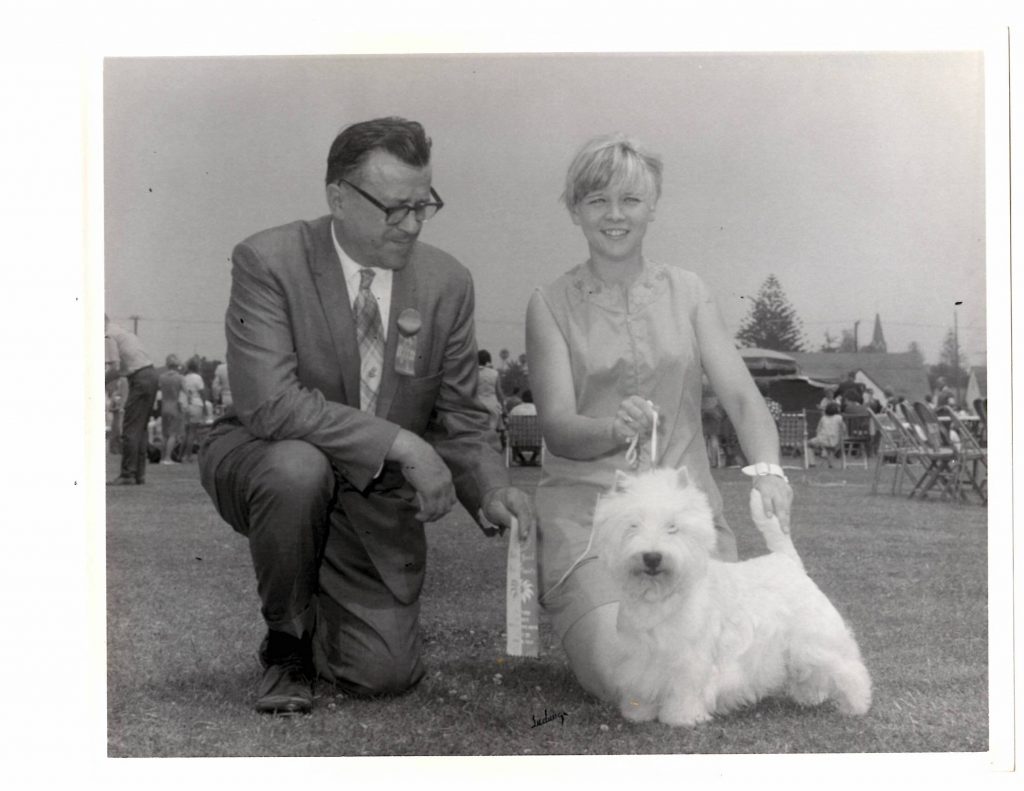 Podcast: Play in new window | Download
A Legend in the Terrier Ring
The 2012 Winkie Award for Best Professional Handler, said it best: "A legend in the Terrier ring, Bergit Coady Kabel's dogs are always groomed to perfection and flawlessly presented. Always polite and professional, she is totally dedicated to her dogs."
Hard Work and Dedication
Bergit was someone I admired from afar for my entire handling career. I didn't get to see her often, as our paths rarely crossed in the particular shows we attended. Every time I saw her, I was impressed by her immaculate charges and her unfailing smile.
I talk with a lot of folks for the podcast who have achieved the highest levels of success in purebred dogs. And I consistently hear the same themes. Hard work. Dedication. And an unquenchable thirst for knowledge. Bergit is a leading voice in the chorus.
Responsibility Gave Joy
Bergit tells the story in today's podcast about being 13 years old and excited beyond words to have been taught by her earliest mentor how "to clean teeth, bathe dogs, express anal glands, and clean ears. … and the happiest kid you could have found."
Let that sink in for a minute. Here is a kid who was *thrilled* to do anal glands because "Finally I knew a few things to do with dogs."
Many successful handlers apprenticed for Bergit over the years. "A few assistants that wanted to do this by the clock, needless to say, did not work out," she noted.
After a recent illness, Bergit is recovered and ready to take on judging with that same focus and intensity.
Focusing on Judging
"After 50 successful years of handling, I feel I can try to give back a little to a sport that has given me so much," Bergit said. "I know judging will present different challenges and I will educate myself every step of the way. Will I like it better than handling? Never. I loved every minute of my handling career.
"…my son Ryan said to me. He is fully aware of my love for handling. He said, 'You know, you are very lucky that you can go into judging. There's a whole big world and big dog family. So you can see your friends again.' He does mortgages and he said, 'When I'm done there is no mortgage family waiting for me.'"
Bergit's concrete advice on reaching the pinnacle of perfection in trimming dogs is invaluable. And we start a new feature on the show "All Time Favorites Best in Show Lineup." Listen now to hear which dogs she would have in that ring and who would win!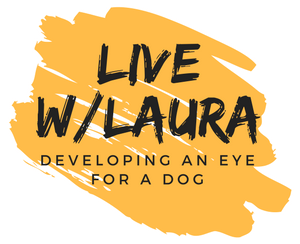 Podcast: Play in new window | Download
Developing An Eye For a Dog: Recorded LIVE
San Mateo Kennel Club invited PureDogTalk to sponsor a live expert roundtable at its all-breed show in March. Exhibitors who participated were treated to a rare opportunity to interact directly with some of the most knowledgeable people in the
sport. Judges Pat Trotter, Desmond Murphy and Ken Murray were joined by professional handler Andy Linton to address the topic of developing an eye for a dog and answer audience questions.
"Lifers" Share Their Knowledge
These folks are what we think of as "lifers" in dogs. They started young with a passion for dogs and have applied that intensity to achieving their goals as breeders, handlers and judges. Each and every one of the panelists is a life-long student, who possesses the noted "eye for a dog" we were discussing.
While each of the panelists brought their own perspective to the conversation, there was complete agreement that developing an eye for a dog entails focusing on and rewarding a dog's virtues rather than picking at faults.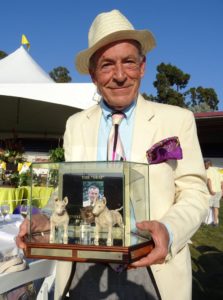 Riffing on a quote from the well-known judge of the '60s, Bea Godsol, whom Trotter noted was gifted with a tremendous eye for a dog, the panelists each shared their spin.
Ken Murray – "Great dogs carry their faults well,"

Pat Trotter – "An absence of faults doesn't guarantee virtue,"

Desi Murphy – "Great dogs blind you to their faults."

Andy Linton agreed, noting also that, "having an eye for a dog gives you responsibility in so many ways. Do I take that dog to show? Do I put that dog up? Do I breed that dog? The more you know, the more responsible you become."
"An eye for a dog," according to Trotter, "is when you see one that gets your attention. It's an arresting animal because it exudes beauty and correctness. Like a work of art."
Trotter added wryly, that "Sometimes great dogs get lost at shows where they are the right look. They're different from the other dogs who are, shall we say, modest at best."
Even if a person isn't "born with it" in terms of that eye for a dog, Trotter does believe that study and learning and listening to the greats in a breed will allow someone to develop the skill.
Murphy qualifies that with an observation that some people are simply better at the skill than others.
"I mean there were certain subjects, if I went to school for 10 years on that subject I would never have been any good," Murphy observed. "… judges are like dogs. You have excellent, very good, good, satisfactory and unsatisfactory."
When an audience member asked how to know which judges have an "eye for a dog" and how to discern to whom they should show their "great dog that doesn't look like the others," Bill McFadden, speaking up from the gallery, noted we all need "an eye for a judge."
Trotter summed up much of the advice with this observation, "I think one thing that helps breeders is to look at your own dogs with a jaded eye. Look at them with a jaded eye and see their shortcomings. And look at your competition through rose colored glasses. That will help you advance in your efforts to become a better evaluator as a breeder and exhibitor."
Please enjoy this special and valuable conversation. What it may lack in our normal audio quality, it more than makes up for in the quality of the knowledge.
Additional Q&A coverage from this event is available ONLY to our PureDogTalk Patrons! Click the button on our website to "Be My Patron on Podbean" for more information about joining the "in" crowd.
And, making a surprise Thursday appearance, Allison Foley's Tip of the Week from the Leading Edge Dog Show academy provides insight on dealing with stains on white dogs.