Posts Tagged 'Scottish Terrier'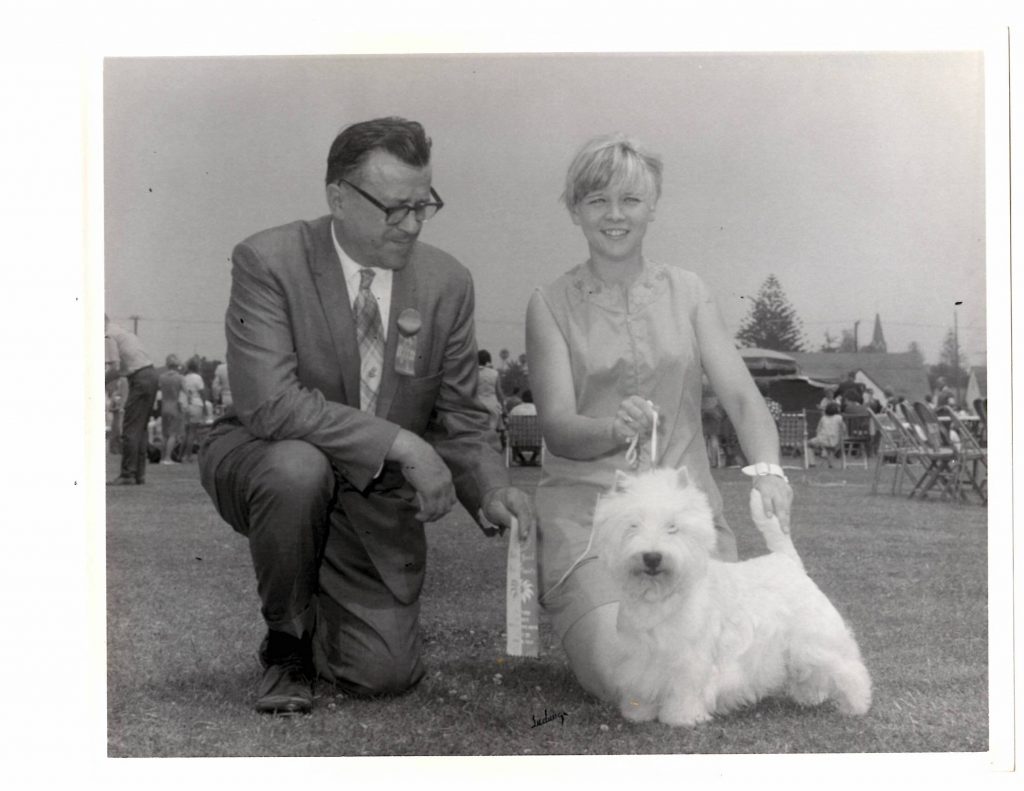 Podcast: Play in new window | Download
A Legend in the Terrier Ring
The 2012 Winkie Award for Best Professional Handler, said it best: "A legend in the Terrier ring, Bergit Coady Kabel's dogs are always groomed to perfection and flawlessly presented. Always polite and professional, she is totally dedicated to her dogs."
Hard Work and Dedication
Bergit was someone I admired from afar for my entire handling career. I didn't get to see her often, as our paths rarely crossed in the particular shows we attended. Every time I saw her, I was impressed by her immaculate charges and her unfailing smile.
I talk with a lot of folks for the podcast who have achieved the highest levels of success in purebred dogs. And I consistently hear the same themes. Hard work. Dedication. And an unquenchable thirst for knowledge. Bergit is a leading voice in the chorus.
Responsibility Gave Joy
Bergit tells the story in today's podcast about being 13 years old and excited beyond words to have been taught by her earliest mentor how "to clean teeth, bathe dogs, express anal glands, and clean ears. … and the happiest kid you could have found."
Let that sink in for a minute. Here is a kid who was *thrilled* to do anal glands because "Finally I knew a few things to do with dogs."
Many successful handlers apprenticed for Bergit over the years. "A few assistants that wanted to do this by the clock, needless to say, did not work out," she noted.
After a recent illness, Bergit is recovered and ready to take on judging with that same focus and intensity.
Focusing on Judging
"After 50 successful years of handling, I feel I can try to give back a little to a sport that has given me so much," Bergit said. "I know judging will present different challenges and I will educate myself every step of the way. Will I like it better than handling? Never. I loved every minute of my handling career.
"…my son Ryan said to me. He is fully aware of my love for handling. He said, 'You know, you are very lucky that you can go into judging. There's a whole big world and big dog family. So you can see your friends again.' He does mortgages and he said, 'When I'm done there is no mortgage family waiting for me.'"
Bergit's concrete advice on reaching the pinnacle of perfection in trimming dogs is invaluable. And we start a new feature on the show "All Time Favorites Best in Show Lineup." Listen now to hear which dogs she would have in that ring and who would win!